PRODUCT
UPM-302 Solid Products Auto-Packaging Machine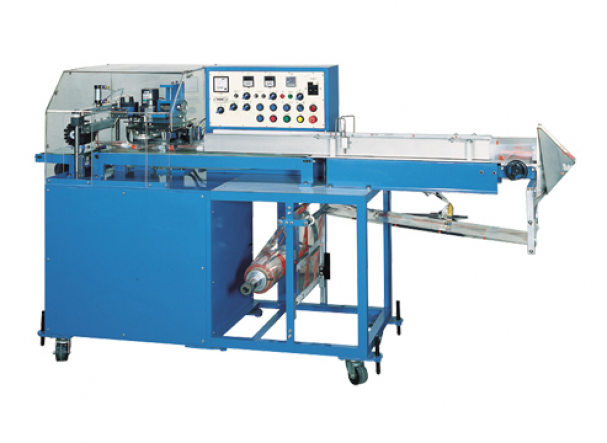 ■APPLICATION : Bread, Cake, Hardwar Parts.
■PACKING MATERIAL : Heatabl Sealing Material.
■PACKING SPEED : 0-25 Bags/Min Depand On Objects .
■WIDTH OF PACKING PAPER: 150-450mm .
■DIMENSION OF FORMED BAG: (L):100-350mm (W):60-210mm (H):10-60mm
■PACKING WAY : Pneumatic, Break Off Between Every Bag.
■POWER : 220V, 50/60HZ, 1.2KW .
■MACHINE MEASUREMENT: (L)2250mm X (W)780mm X (H)1380mm.
■MACHINE WEIGHT: (Net Weight)300kgs (Cross Weight)450kgs.
■FEATURE:Put The Object On The Packing Paper Directly. Special Aim To The Object That Can Not Be Feeded Automatically Dotted Products.
■SPECIAL ADDTIONAL ACCESSORIES:Coding Machine Conveyor.